Nigeria

Japan International Cooperation Agency (JICA) has helped to establish sustainable and quality In-Service Education and Training (INSET) for Mathematics and Science teachers in some African countries namely; Kenya, Uganda, Malawi, Zambia, Niger, Rwanda, Senegal, Burkina-Faso, Ghana and South Africa.
In 2005, the Federal Ministry of Education (FME) and JICA conducted a baseline study on the status of Mathematics and Science in selected primary schools in Nigeria. The study revealed that schools were facing challenges of teaching & learning of Mathematics and Science. The teachers engaged themselves in chalk and talk strategy while learners were passive participants in the classroom. This confirmed a strong association between low teaching capabilities and poor performances, thus there was need to establish a strong system of re-training of teachers in the areas of Mathematics and Science at the primary school level.
The project started with a pilot phase (phase I) between 2006-2009 in Kaduna, Niger and Plateau States with the National Commission for Colleges of Education (NCCE) providing a part-time National Training for 34,574 primary school teachers. Based on the fact that National Teachers' Institute (NTI) was established among other things to upgrade under-qualified and untrained teachers, organize workshops, seminars and conferences in order to assist in the improvement of teachers. SMASE National INSET Centre was moved from the NCCE to NTI in August 2008.
Mission
To deliver institutionalized In-service Education and Training (INSET) to Mathematics and Science teachers on effective curricula delivery.
Vision
To become a Regional Centre for upgrading teaching skills of teachers in Mathematics and Science Education.
Key Objectives
Positive change of teachers' attitudes to the teaching profession in general and the teaching and learning of Mathematics and Science in particular.
Improvement in performance of teachers in subject mastery, pedagogical skills and resource utilization as well as pupil's / student's participation in classroom / laboratory activities.
Number trained
In SMASE Phase II project, the National INSET Centre now domiciled at the NTI has so far trained a total of 142,117 participants on SMASE Cycle I to IV through cascade from National, State, Local INSET and School Based Training (SBT) across all the 36 states of the Federation including Abuja as at February 2021.
Impact
In 2018 and 2019, an impact survey and monitoring & evaluation were conducted respectively on the basis of comparison to determine if significant difference exists between the SMASE teachers and Non-SMASE teachers and pupils. The results revealed significant differences between the two groups across all levels of measurement and comparison in all the evaluation tools, with SMASE teachers doing far better than the Non-SMASE teachers in the teaching procedure, fundamental techniques/methodology, classroom management/control, ASEI and PDSI practices. The pupils of SMASE teachers also demonstrated higher participation than the pupils of Non SMASE teachers in classroom as represented in the charts below (ASEI-PDSI for teachers and Pupils' participation). The results revealed that the SMASE trained teachers still experience some challenges in implementing lessons learnt. This led to the establishment of SMASE Cycle IV whose theme was: Lesson study, a key to sustainable teacher professional development as continuation for sustainability of ASEI-PDSI in our schools for quality education.
ASEI-PDSI approach has been adapted in classrooms across the Federal Capital Territory (FCT) and 36 States of the nation. Hence, there are on-going Activity-based lessons, with good use of improvised materials and lessons are more learner-centered.
Lessons learnt for replication
Reinforcing the practice of School Based Training (SBT) to has a wider reach to SMASE trained teachers.
Termly monitoring and Evaluation exercises are to be carried out alongside Impact Survey to address areas in effective lesson delivery that need improvement.
Webinars: Target audience, Theme/objectives, dates, number of attendees, impact and lessons learnt
Science & Engineering fairs: Theme, target group, dates –
SMASE Cycles 1-4 Cohort trainings at the National INSET Centre, 36 states of the country and at the Federal Capital Territory (FCT) Abuja.
Customized activities for primary school pupils and other stake holders such as SUBEB (State Universal Basic Education Board). 2017 and 2018.
Customized STEM Activities for pupils and teachers. March 2021
Robotics: Theme, target group, dates (NIL). The Centre intends to partner with other organizations within and outside the country such as JICA & CEMASTEA in Kenya.
PARTNESHIPS (List MSE/STEM Education programmes being implemented by the ministry in partnership with other organizations)
SMASE Administrative and Training Structure
Executive Bodies:
Federal Ministry of Education (FME)
National Teachers' Institute (NTI)
National Commission for Colleges of Education (NCCE)
Universal Basic Education Commission (UBEC)
State Universal Basic Education Boards (SUBEBs)
Local Government Education Authorities (LGEAs) in all the states of the Federation including FCT
Japan International Cooperation Agency (JICA).
Collaborating Bodies:
Nigeria Educational Research and Development Council (NERDC),
National Mathematical Centre (NMC),
Teachers Registration Council of Nigeria (TRCN).
Gender and STEM Education
The facilities in the Centre include the following:
Laboratory.
Library.
Fully furnished training hall (150 capacity).
Multipurpose hall (500 capacity).
Wifi internet connectivity.
Computer laboratories/rooms.
Serene and conducive environment.
Mathematics laboratory.
Transport facility.
Fully equipped, spacious and functional Science Laboratory
The SMASE modern Science Laboratory has the capacity to accommodate up to one hundred (100) individuals with sizeable working space. It is fully equipped with science laboratory equipment in addition to some advanced science equipment like tissue processor, centrifuge, spectrophotometer, incubator and oven, autoclave and kymograph. It provides a controlled condition in which scientific or technological research, experiments, and measurement may be performed. Laboratory instruction promotes students' manipulative skills and also increases their problem-solving ability in science learning.
Apart from the normal training for Mathematics and Science teachers, the Laboratory is open to all schools that desire to take their pupils/students through laboratory experimentation outside their school setting as well as for individual researchers who are interested in carrying out their research work in a conducive environment.
SMASE Library 
ASEI-PDSI approach is a pedagogical innovation devised to help teachers plan and use methods that focus on creating learning environments, opportunities and strategies that enable learners to be in charge of their own learning. To assist teachers, change their classroom practices, ASEI-PDSI is anchored on five basic tents:
Knowledge-based to Activity-focus
Teacher-centred to Student-centred
Lecture method/theoretical approach to Experiments/research-based approach
Talk and chalk to hands-on; and
Recipe type, large scale experiments to scaled-down experiments with improvisation.
SMASE INSET Centre Resource Personnel and Facilities
SMASE National INSET Centre is equipped with numerous skillful personnel and latest training facilities of the 21st century which include the following; a Wi-Fi enabled environment, a 500 capacity multipurpose hall, 150 capacity auditorium, well equipped lecture/syndicate rooms with modern technology, modern science laboratory, ICT laboratories, dinning and catering facilities, offices and highly committed staff.
National and International Trainings
In addition to the above, the Centre Personnel/National Trainers/Facilitators receive training and retraining; nationally and internationally in different aspects of knowledge content, skills and pedagogy for capacity building of teachers/educators of different level. Hence, the Personnel/National trainers received capacity building trainings from countries like Japan, Malaysia, France, Kenya, Zambia, South Africa and other international partners accordingly.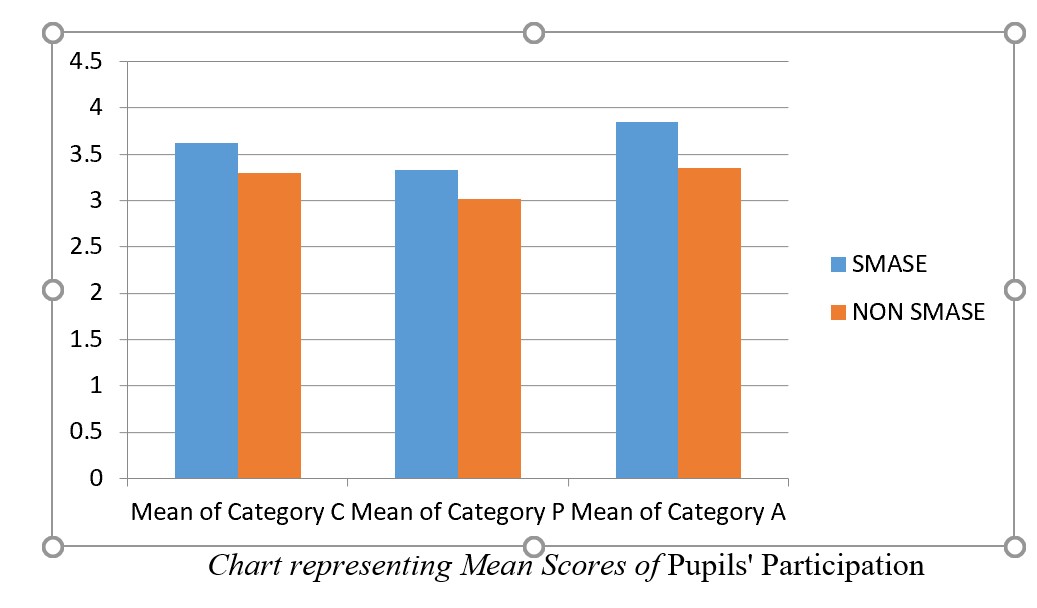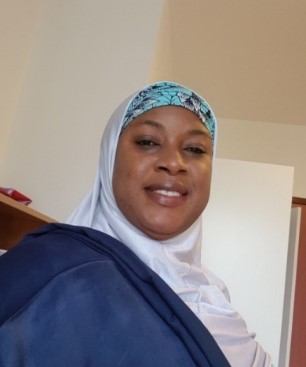 Name: Dr. Zainab Muhammad Shuaibu.
Email: smaseinsetnti@yahoo.com | zeelamee@gmail.com
Phone number: +234 8065 639 331
Office Address: National Teachers' Institute, PMB 2191, Kaduna. Kaduna State Nigeria.